Preparing Input Text File
---
In the TNM Download application, download URLs can be saved in a text file using one of the two methods described below:

Option #1

After product search is completed, click "Save as Text" in the Product view.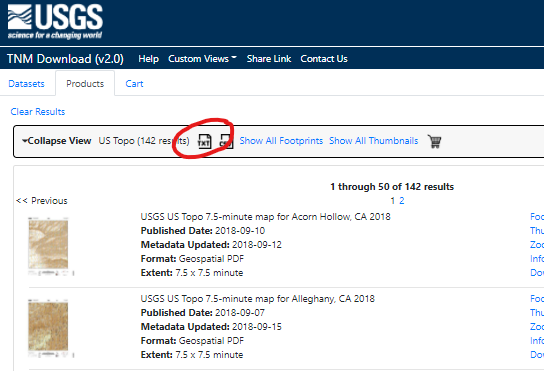 Option #2
After product search is completed, select specific products to add to the Cart, go to the Cart view, and click "Export URLs to TXT" link.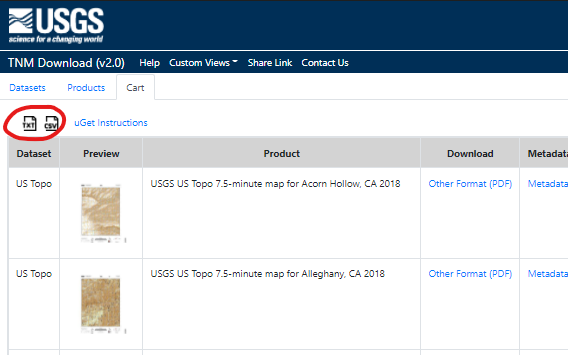 Downloading Files using uGet
---
Start uGet by clicking uget.exe. Select "File" in the menu. Select "Batch Downloads" and "Text file import (.txt)"
Select an input file. Click OK.
All URLs are automatically imported. Click "Forward".
Select the output folder and "Runnable" for the Status. Click OK.
To check download status, click "All Status" to view the status of all items. Three items are downloaded at a time.
Click "Active" to view only the items currently being downloaded.
"Date modified" property of the download file shows the date when the file was uploaded to the download site, instead of the date of download.