The Elevation Profile widget displays the elevation profile for a selected feature or a measured line along with a web map. Click the tool icon to open the Elevation Profile tool.
Profile Measurements
Click the elevation profile measurement icon

and draw a polyline on the map by clicking two or more points. Double-click to finish drawing the polyline. The Measurement tool displays the total length of the polyline, using the defined Default Length Unit.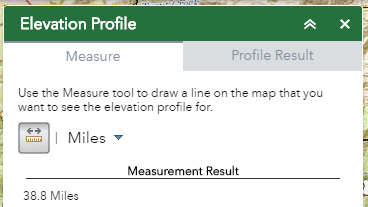 To change the length unit, select the applicable unit of measure from the Miles drop-down menu.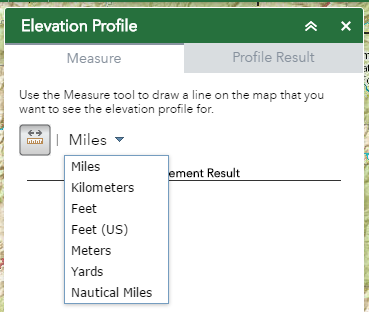 Profile Results
After double-clicking on the polyline to finish drawing, the widget displays the Elevation Profile chart under the Profile Result tab.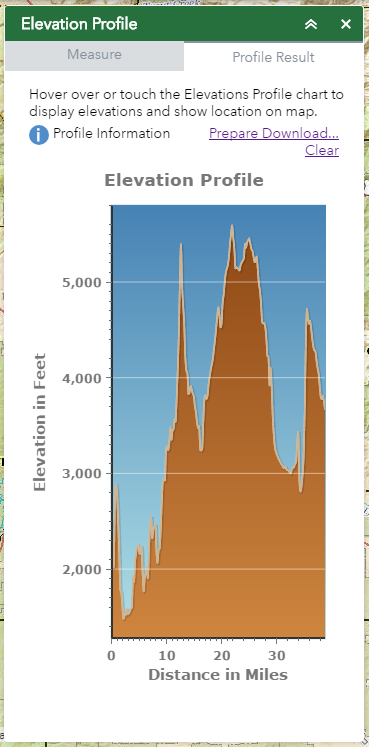 To view the elevation of a specific point, hover over or touch the Elevations Profile chart. The specific point elevation is displayed. Mouse over the chart in the widget a red X is moved in the map corresponding with the location in the chart.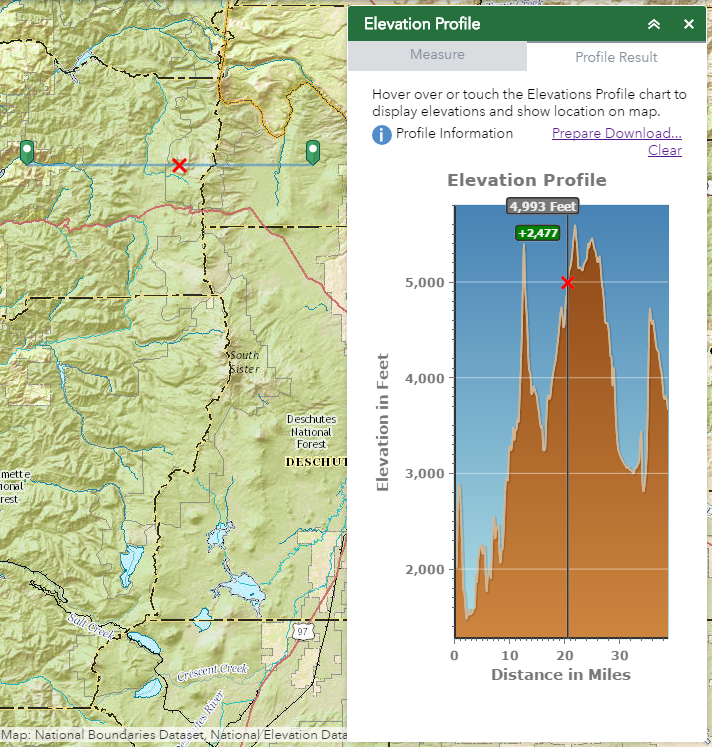 Hover over the Profile Information link

will provide a tooltip with details on the charted profile.